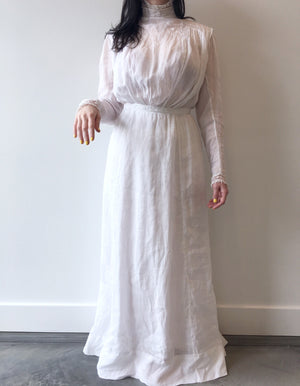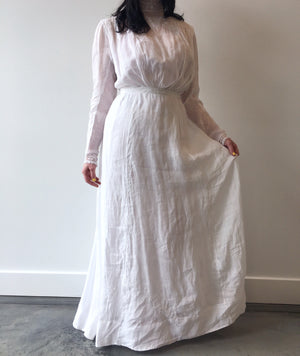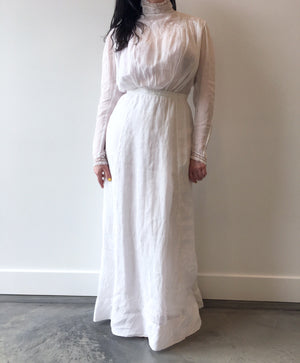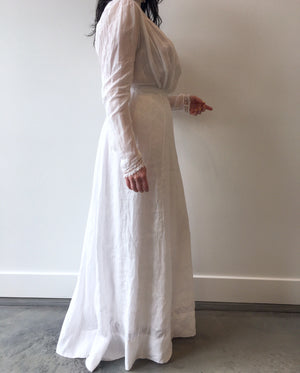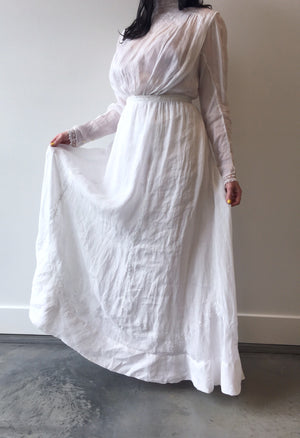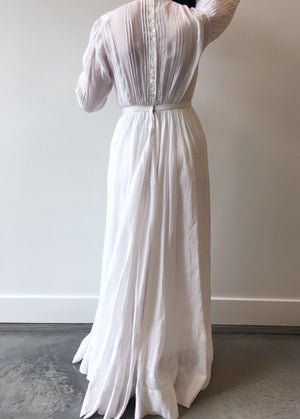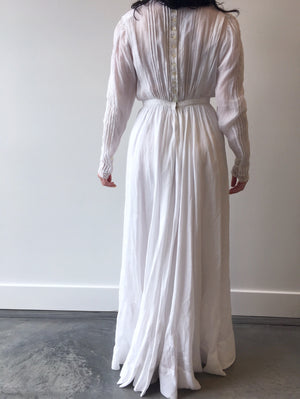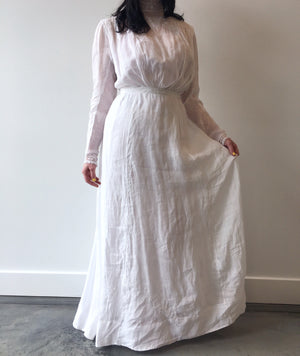 1900s Gauze Victorian Dress
Very rare 1900s crisp white gauze dress.  A piece worthy of a collector.  Perfect as a one of a kind wedding dress, or with a leather jacket and booties.
100% cotton gauze
Hand embroidery 
High neck (with collar stays) 
Lace trimmed with delicate pin-tucking
Full button back (13 mother of peal buttons) and buttons at sleeve
Horse hair flowy hem
Fits modern 4/6
Can be tailored if wanted as a wedding dress: please email if you're considering this as a wedding dress
Measurements 
Length 51 in.
Bust 17 in.
Waist 14 in.
Sleeve 25 in.